LEADING MANUFACTURER OF STOVES
Greta PJSC is one of the leading manufacturer, exporters of kitchen appliances and gas appliances under TM "Greta". We have successfully catered to the expectations of our customers and have gained their trust for lifelong. The user friendly and innovative designs of our products is due to the creativity of our highly efficient technicians. We have attained the position of 'The Best' in this sphere because of our standard quality, quick services and offering wide range to meet individual needs and requirements.

Leading manufacturer of gas and electric stoves, PJSC "Greta" is on the market of home appliances for more than half a century. And always the company's production meets the highest standards of quality, reliability and security. Starting from the first gas stove PG-4, released by Druzhkovsky gas equipment plant far in 1959 and nowadays – work, to be ahead of the time – is the slogan of the company. In a rapidly changing world, only the highest quality products can guarantee a competitiveness in the market, but it can`t be achieved with obsolete equipment. Operatively responding to the challenge of the time, the plant became rapidly to reconstruct, updating equipment and technology. Administration has chosen the most correct way of development of production – the introduction of advanced and often even unique technologies.
HIGH QUALITY PRODUCTS
The company undertook radical redesign and reconstruction of gas stoves shop: there were created new areas of, carried out installation and commissioning of new sections of component assembly of the commutator and of the oven door, created section of massive grate manufacturing. To make stoves not only functional, but beautiful and durable it was mounted Swiss line for automatic application of polymer coating "GEMA VOLSTATIK AG" on the products, three Italian lines for automatic application of silicate coatings "WAGNER itep" on products, which are justly considered to be the best in the world. There were purchased and installed a line for the surface preparation of parts prior to coating and two automated Italian low-inertia gas furnaces "New FURNASE" for firing and creation of silicate coatings; body details are made by Italian auto stamping complex of company "Rowetta" and by stamping and multiple-point press of the company "MONZZONI". Besides, there are installed a lot of highly automated specialized equipment of own manufacturing in the plant. There is mounted set of equipment for production of packaging of polystyrene of Italian company "PROMASS" and "Alessio" to deliver products without damage to the consumer.

All these innovations have provided rapid increase both the quantity and quality of production: if in 2004 the company manufactured 160,000 stoves, then in 2005 they manufactured already 210 000 ones, in 2006 this figure was 290 000, in 2007 – 350 000, and since 2008 – 400 000 stoves per year. Today the assembly lines of the factory manufacture up to 1,750 gas, electric and combination plates for more than 20 models per day.
СERTIFIED PRODUCTS
Modern logistics promotes efficiency: all products are dispatched with using the code egistration bar, it is introduced advanced automated accounting software. All these allow not to chase the competitors, but confidently to lead the market.

Production of Public Joint Stock Company "Greta" is certified in accordance with the requirements of DSTU ISO 9000:2001, is confirmed by the certificates of Ukrainian ertification Center, and in March, 2011 it was received a certificate of compliance to requirements of the CE. High quality of products of Trade Mark "Greta" is confirmed by twenty international awards, including the International Gold Star for the quality and image. It is not surprising, because the techniques has not only modern and stylish look, but it is still very functional and reliable.
All details of stoves of Trade Mark "GRETA" – from the handle to the button – are made of durable materials that don`t become heated and deformed in the process of cooking. Especially for them it was developed a new design of the oven with an environmentally safe super-thin fiber insulation of the oven, ensured uniform heating, keeping the heat inside the oven. Inner oven shutter of stoves of "GRETA" is made of high thermal strength double-glazed, it is safe and provides good heat insulation while cooking. The opening mechanism locks the oven shutter in three positions. Reliable gas cocks of firm "CAPRECI" (Spain) and "BSI" (France), provide the most efficient combustion, thus, it is very important, structural elements completely exclude the possibility of gas leaks.
Due to this attitude to the quality of products, stoves of Trade Mark "GRETA" are popular not only in Ukraine, where the company is one of the leaders for a long time, as well as in Russia and CIS countries. To improve the quality of customer service, the company establishes representative offices in Belgorod, Yekaterinburg, Kazan, St. Petersburg, it has been signed agreements with more than 100 service centers. It is not easy to win a leading position, but it is harder to stay first. It is therefore the Joint Stock Company "Greta" doesn`t stop in its rapid development. The nearest company`s plans – are the production of stoves with a convection heating of the oven, glass ceramic hobs, embedded ovens. After all, the task of the company – is always to keep up with the times, to meet the requirements of most demanding customers.
СOMPANY AWARDS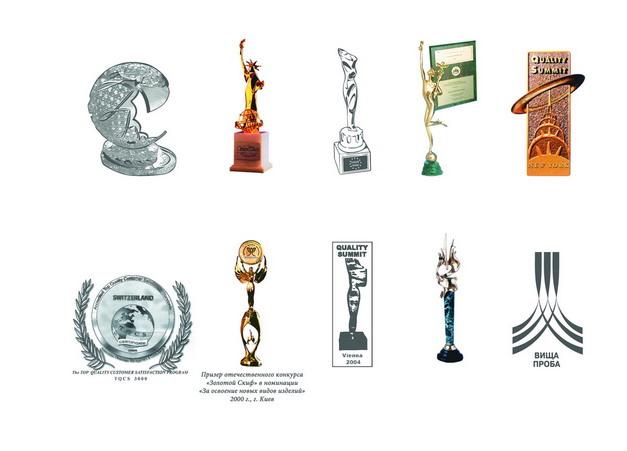 Victory for Ukraine! Let's support together! Charitable Foundation "Vyhodsky Krai"
Details for fundraising:

EUR Beneficiary (Отримувач)
Account number (номер рахунку): UA313808050000000026009775527
Organization (назва організації): LTD «BF VYHODSKYI KRAI»
Address of organization (юр. адреса організації): 77552, Zavodska street 4,Vygoda town Dolynskiy area Ivano-Frankivckiy region Ukraine
Bank of Beneficiary: Raiffeisen Bank Joint Stock Company, Leskova street.9, KYIV 01011, Ukraine
SWIFT code: AVALUAUKXXX
Correspondent Account: 55.022.305
Correspondent Bank : Raiffeisen Bank International AG
SWIFT code: RZBAAT WW

USD Beneficiary (Отримувач)
Account number (номер рахунку): UA543808050000000026008775528
Organization (назва організації): LTD «BF VYHODSKYI KRAI»
Address of organization (юр. адреса організації): 77552, Zavodska street 4,Vygoda town Dolynskiy area Ivano-Frankivckiy region Ukraine
Bank of Beneficiary: Raiffeisen Bank Joint Stock Company, Leskova street.9, KYIV 01011, Ukraine
SWIFT code: AVALUAUKXXX
Correspondent Account: 890-0260-688
Correspondent Bank : The Bank of New York Mellon, New York, USA
SWIFT code: IRVTUS3N

Certificate